This project was based on a new online TV web-series called 'ALIEN AUTOPSY'. A new 6 part series over 2 weeks where users will see a post mortem conducted on an alien specimen to understand how its adapted to life in outer space. I was asked to produce a two page website and fit the design to a target demographic.
Demographic
16-40 years old
Comicon audience
70% male / 30% female audience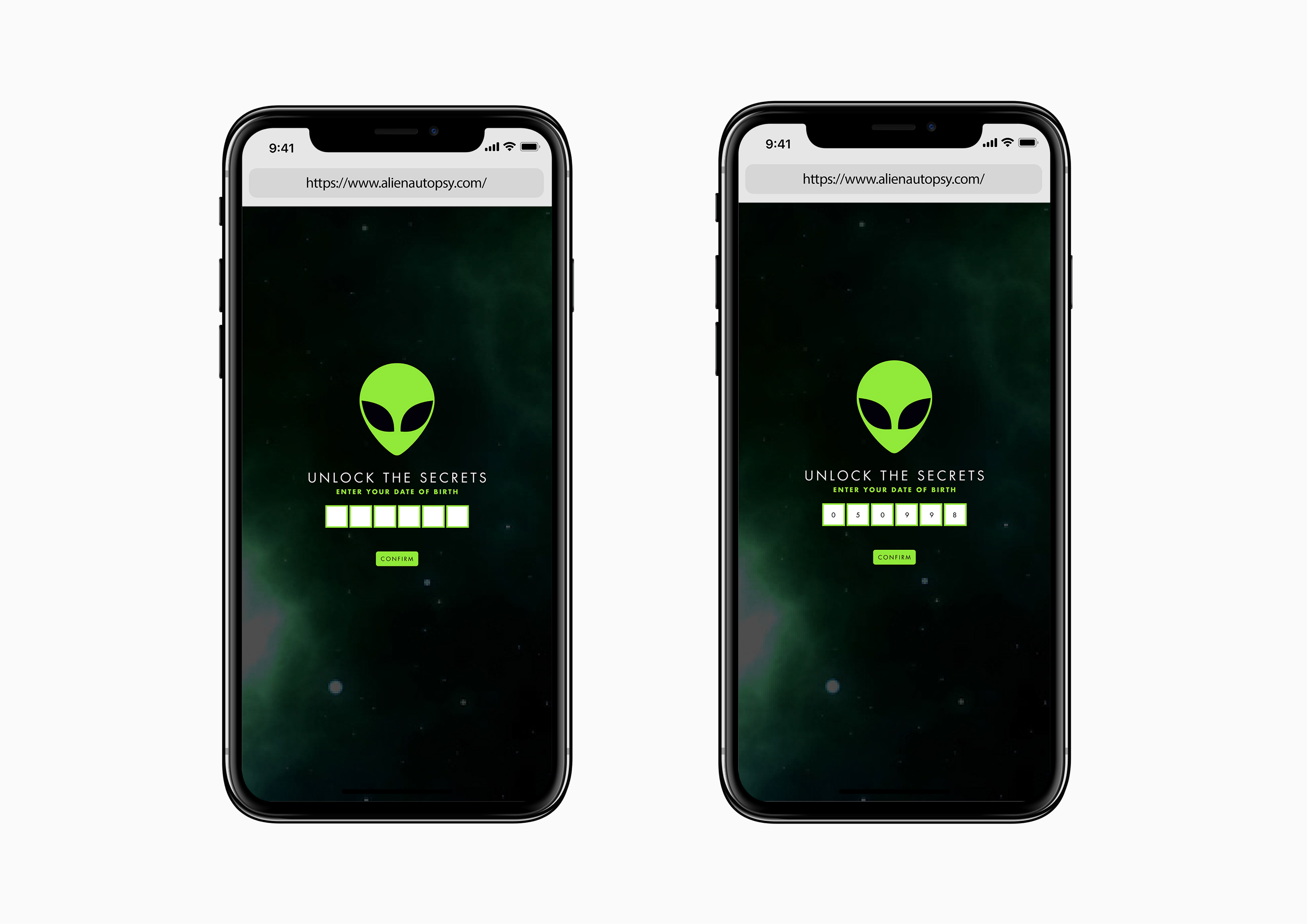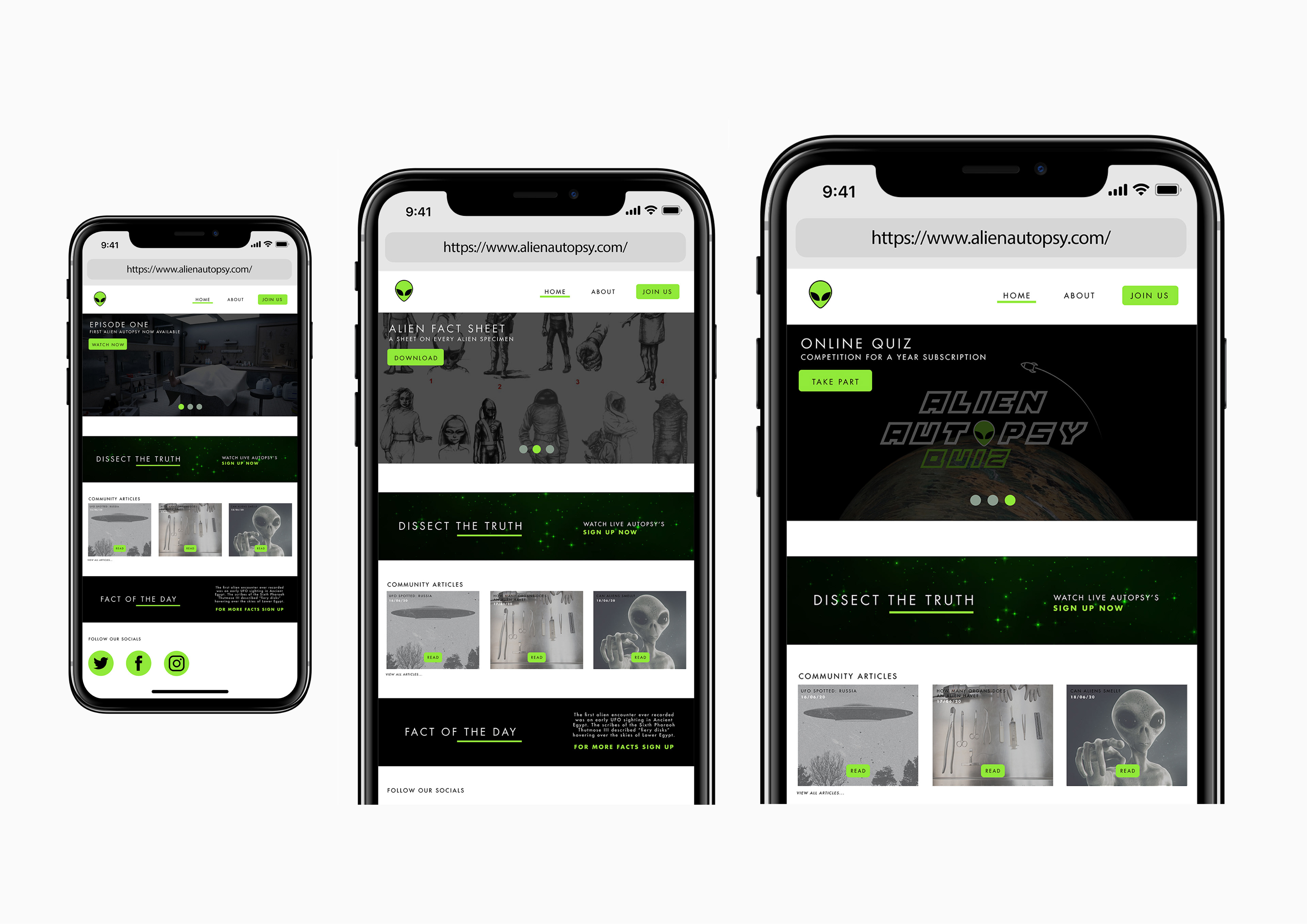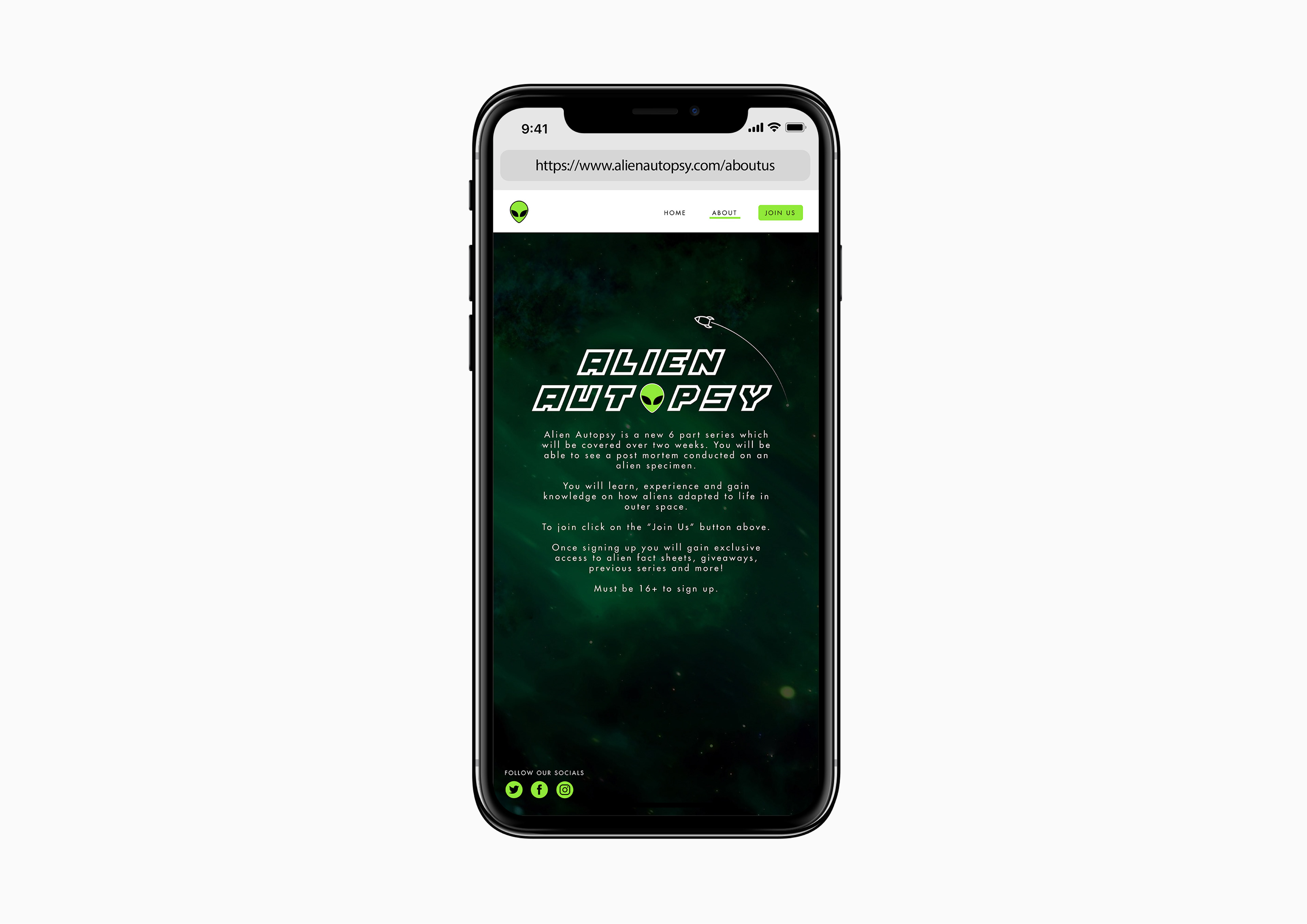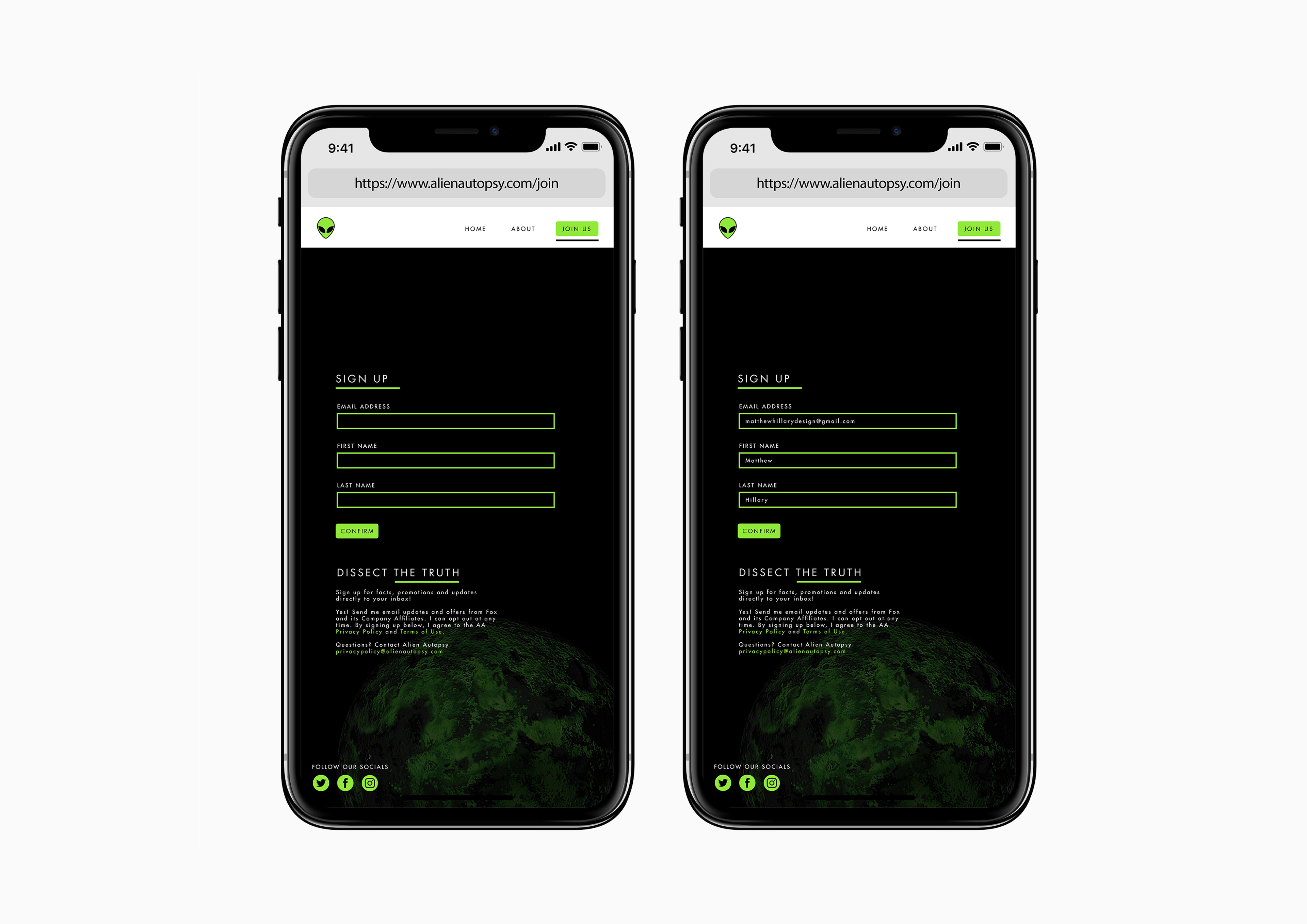 I made sure the logos were also adaptable to be able to apply the logo to any colour background. While also producing a icon logo so the website can be noticed from the simple logo and not only the other larger logos.