I was asked by Hoodrich to produce some advertisement artwork for their Instagram promotions. I was given a set brief to follow by and also a quick turn around (5 hours). Below is the set brief I had to follow.
The Brief
Title: Hoodrich Summer Sale up to 50% off <Use this copy accordingly to design you can chop and change the order of the copy. 
Colours: Lets keep it bright, 'summery' and very season focused no dark colours.
Texture: Hoodrich will always allow the use of textured paper backgrounds to enhance design so please feel free to play around with this idea. 
Assets: Please manipulate assets to overlay the assets as we see them below to enhance design. 
Dimensions: 1600 x 651 / 1080 x 1080 
The design needed to be Hoodrich inspired, I had to make the message clear and concise and ensure the main focus is on the messaging and assets of the styles used. It had to be clean, to the point and minimal. 
Below is my response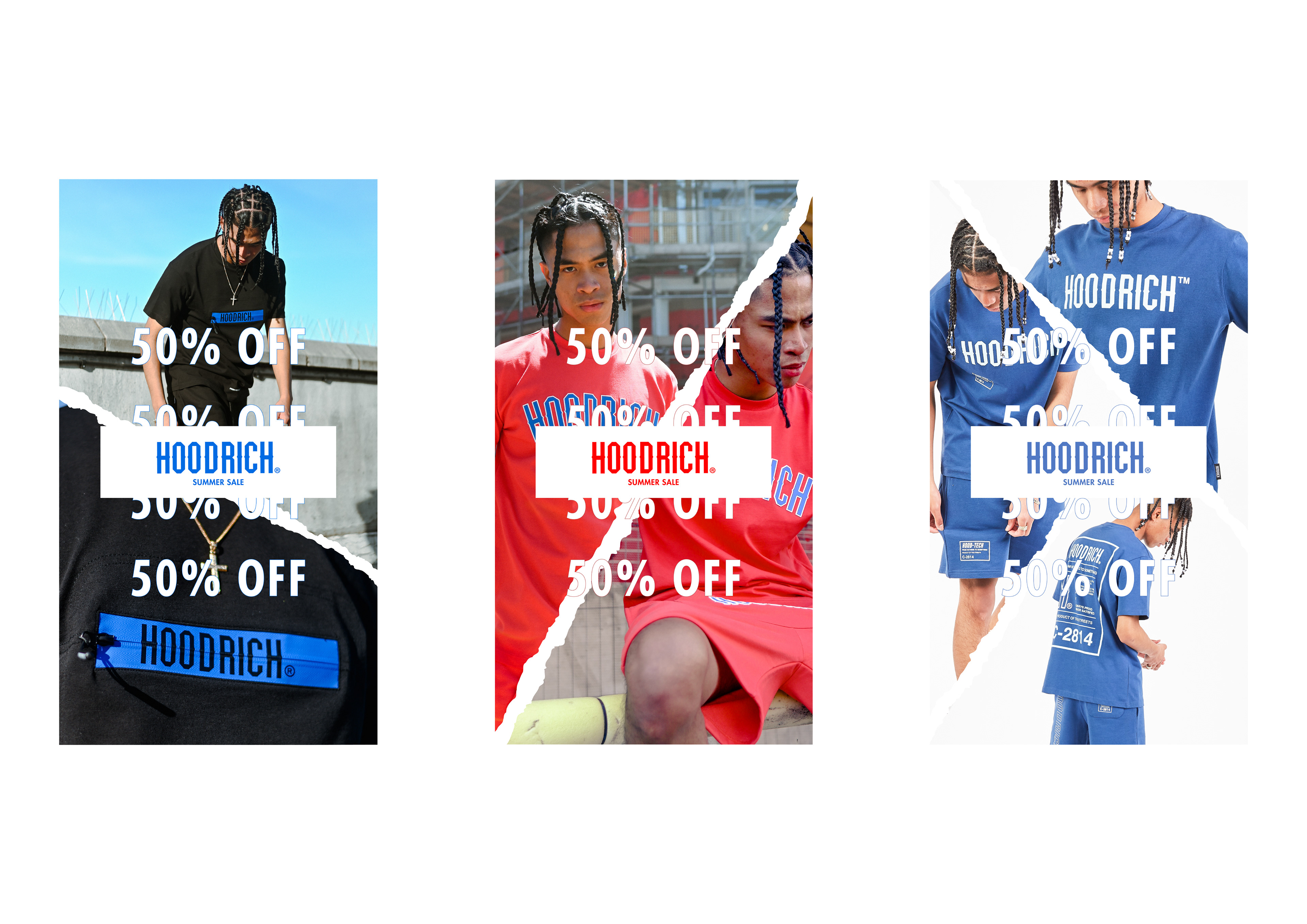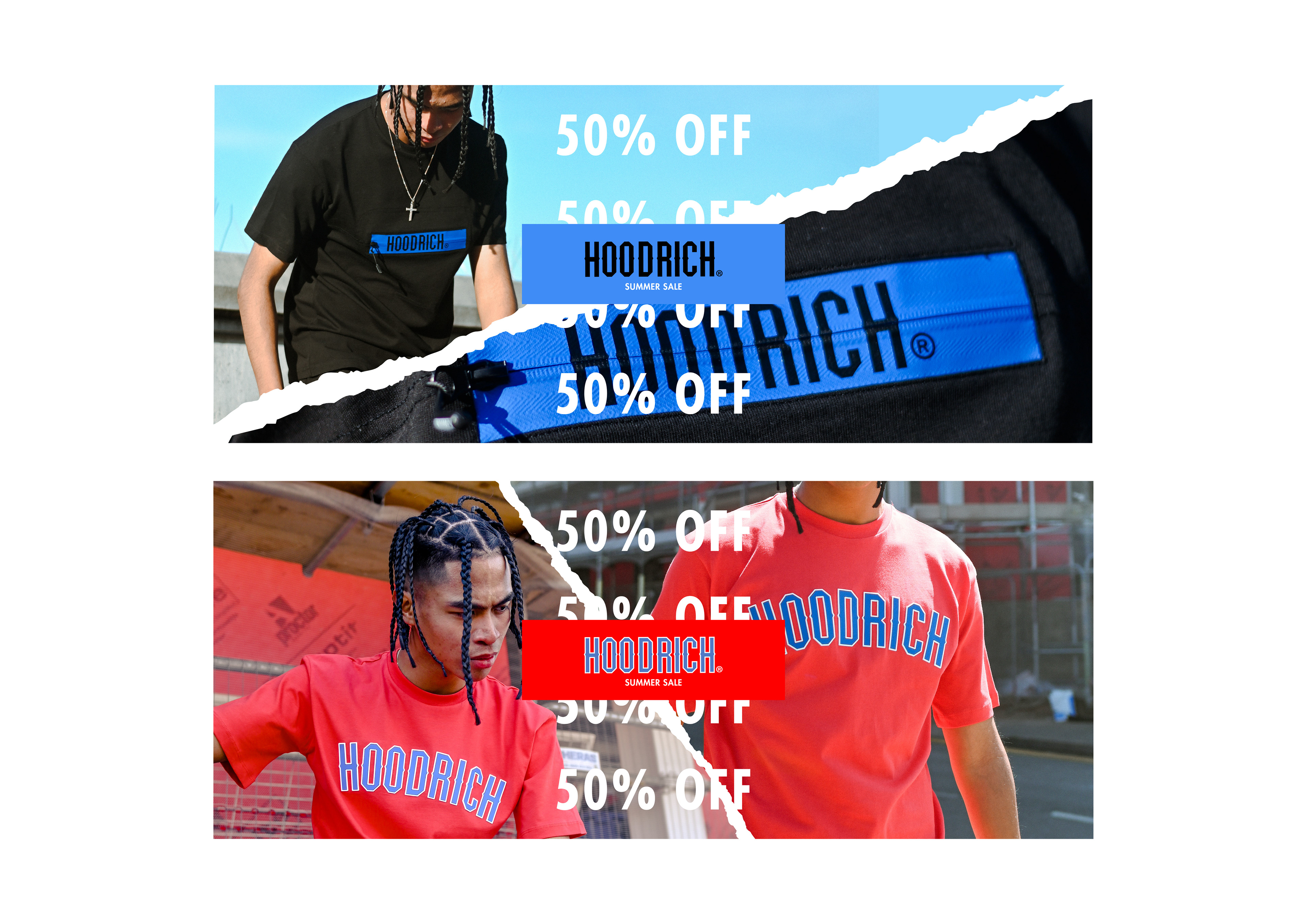 Inspiration/Design Identity